Thanksgiving morning IJG and I ran the Houston 5k Turkey Trot.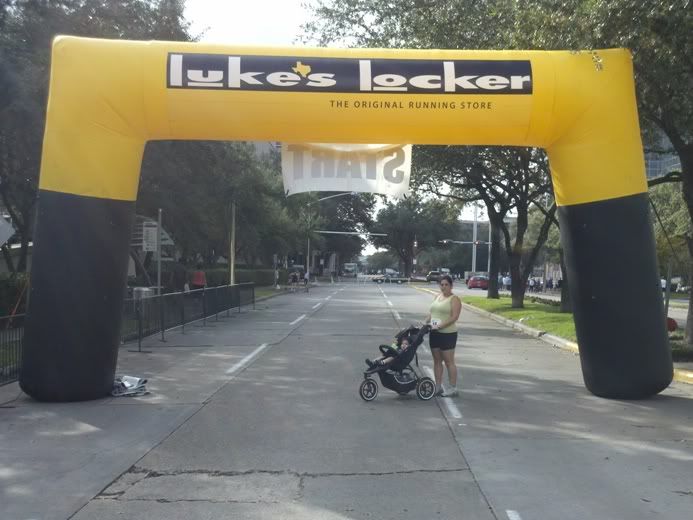 The proof...(thanks to uncle Mikey since a certain husband waiting for me at the finish line didn't even see me finish...).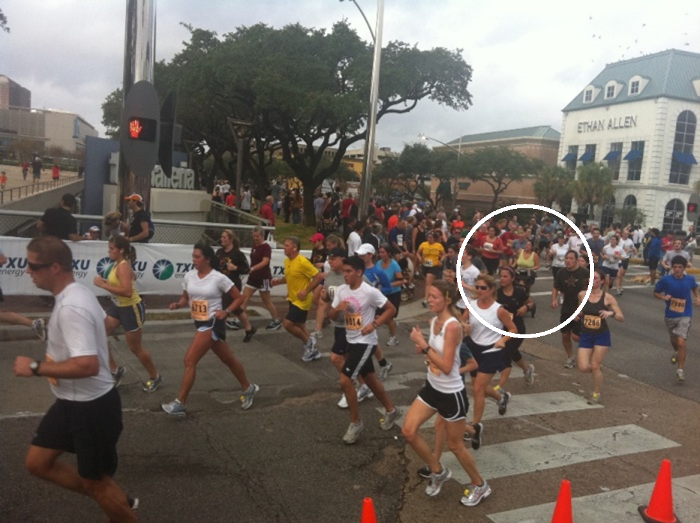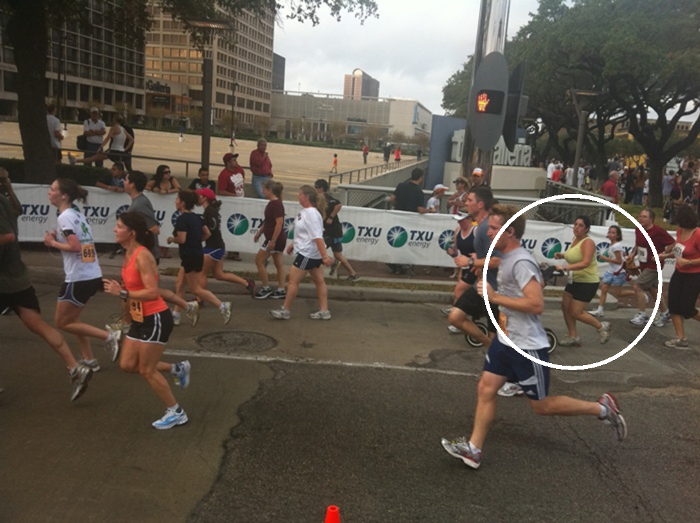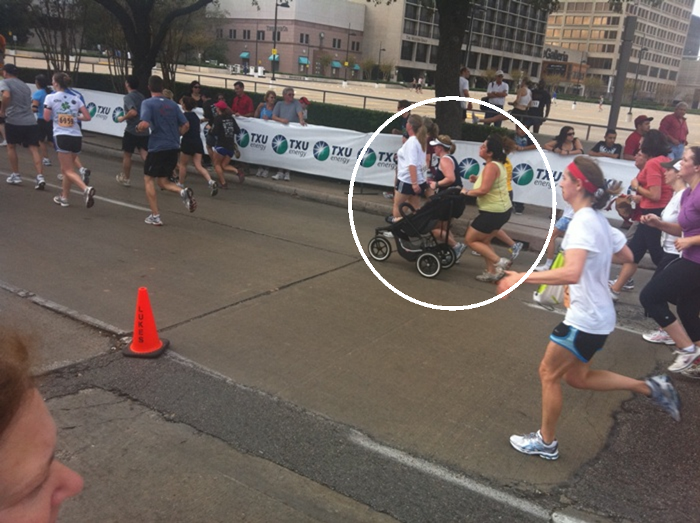 And IJG finally got to play in a bounce house. This one was small and only had littles in it. He loved it but couldn't stay on his feet.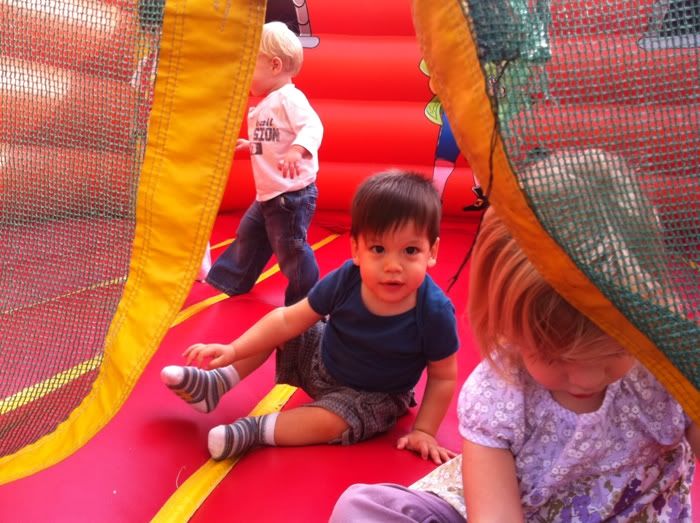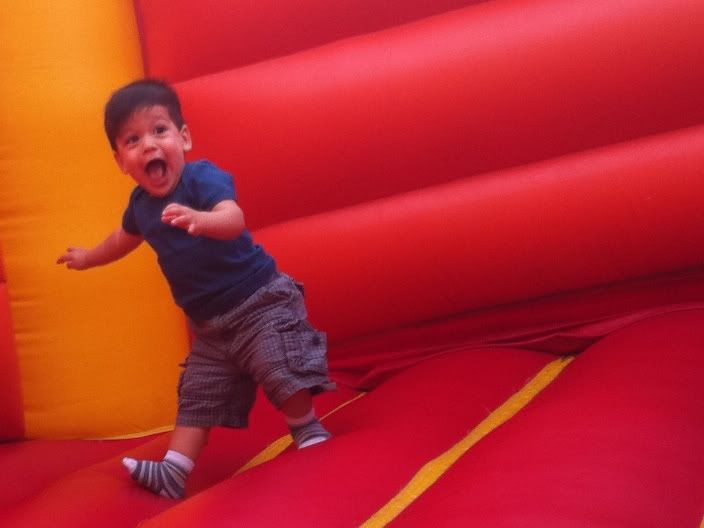 11.25.2010