Yesterday (Thursday, 8.20.09), IJG and I went out to lunch with uncle M and auntie C. We picked them up and headed to Ruggles Green. Uncle M sat in the back and spent his time taking pics...as usual. It was nap time when we left home so I was hoping IJG would stay asleep the whole trip, and maybe even through lunch.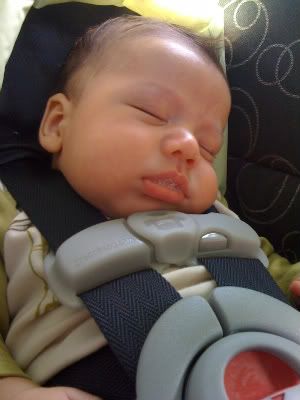 But, right before we arrived he woke up and wasn't happy.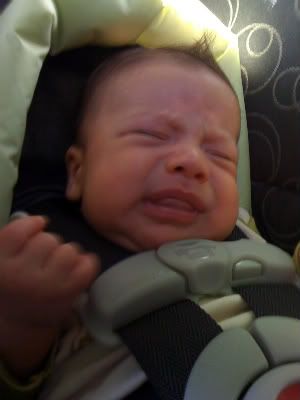 A pic from lunch:
After lunch it was time for another nap. Even though I always put him right in the middle of the crib, I found him like this:
With his arm like this: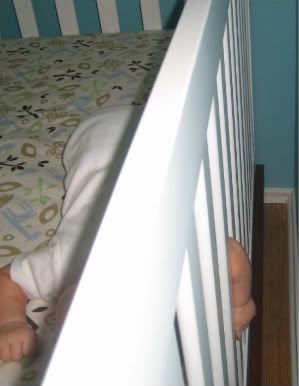 Later that afternoon, once NJG came home, we got our
first real smile
out of IJG. He did it twice. Unlike the other smiles, this one was big and open-mouthed. His eyes also lit up as he smiled. We ran for the camera and didn't quite catch it, but got a fuzzy pic of the second smile as it was ending.