We finally went to the zoo on Friday and met up with another mom and toddler from one of the Attachment Parenting groups I'm in. Overall I don't think IJG quite appreciated seeing the animals and didn't like being stuck in the stroller for so long. But, he could have stayed in the Children's Zoo all day, and they now have a little splash park and playground right next to it. Maybe next time we'll go straight to that part and skip the rest.
We saw lots of animals but these are the best from my crap camera.
This is a Shoebill Stork. I thought it was crazy looking!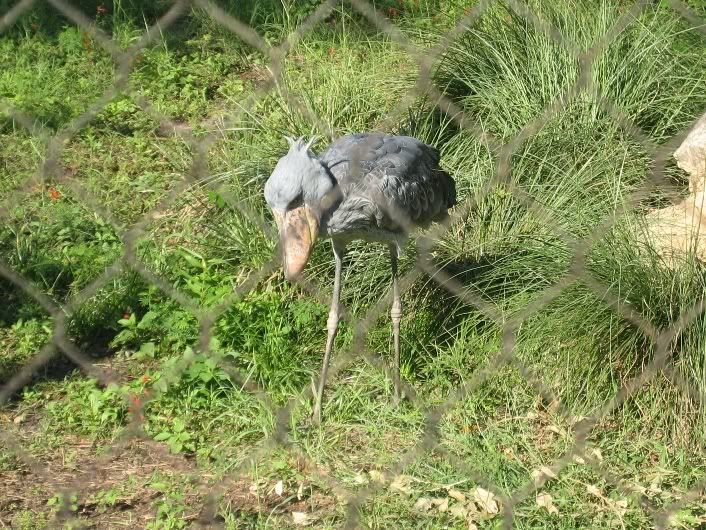 This is IJG pretending to look at a Jaguar.
And then we got to the Children's (petting) Zoo. I felt so badly for those animals. They have to be tortured by toddlers all day, and if all the
hitting
petting isn't bad enough, they arm them with
weapons
brushes to make the experience even more fun. IJG was in heaven. He loved the giant funny looking doggies and he loved that they sat still for his
torture
brushing.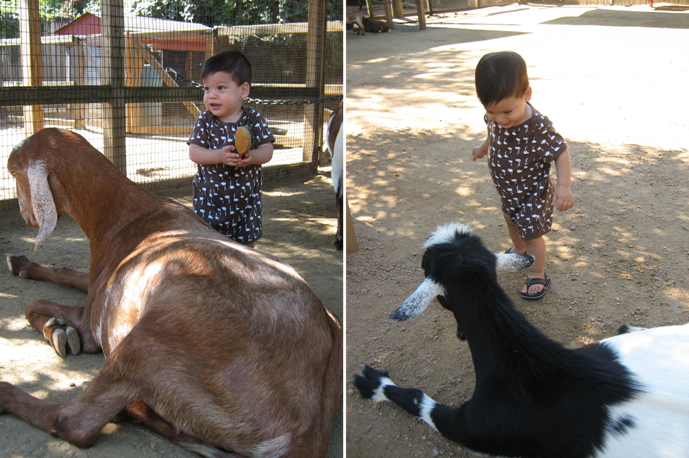 This is IJG with our new friends.