A couple pics from June that never got posted.
The morning of our trip to Florida, which happened to be pride parade day, while Mikey was distracting the kids.
Boxcar Willie tomato from the garden.
IJ on his birthday with his new bed.
ZJ sleeping in her "new" bed.
Lacinato kale from the garden. This is my favorite type of kale.
At the Y pool.
Jalapenos from the garden. We've only had these 2 so far.
ZJ climbing at the covered playground, next to the indoor pool where IJ has swim lessons.
Soyo cucumbers from the garden. We got 3 before the plant died.
We went to the med center one day to meet MP for lunch and ride the light rail. The kids loved it.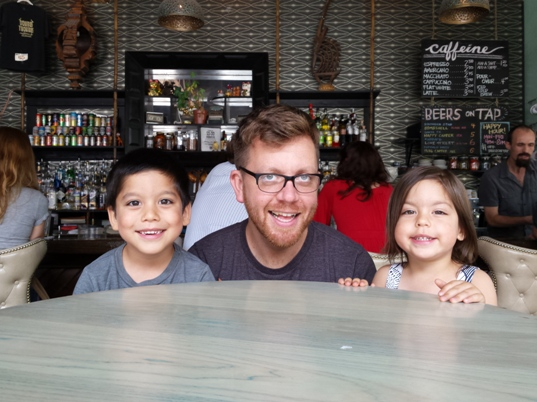 IJ's been found in a variety of unusual positions when I check on him before I go to bed since moving to his new bed. Only once did I find him on the floor though. He sleeps very deeply and will sleep though any noise or movement unlike his sister.