ZJ started drawing a wide variety of things. This day was robots.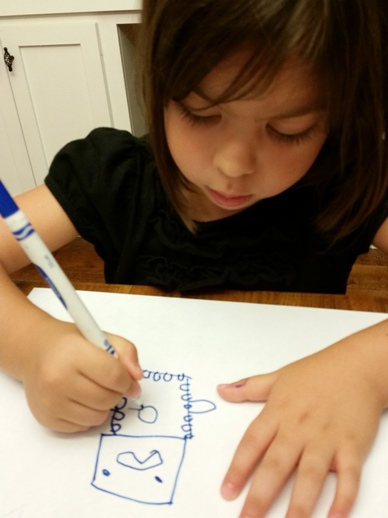 IJ started guitar lessons. This is his fancy new left handed acoustic guitar.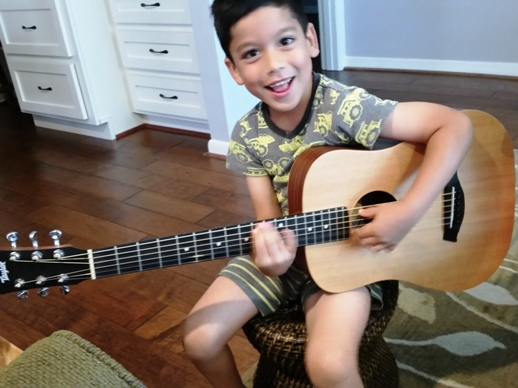 ZJ started preschool!!!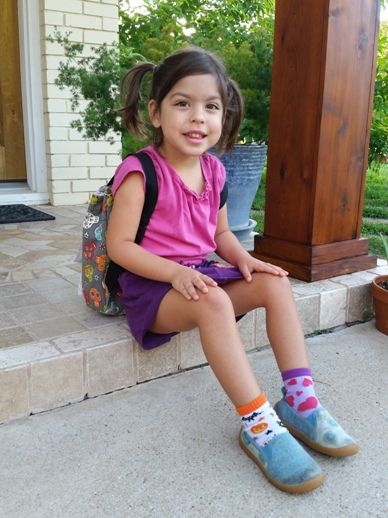 Her school changes themes each week. The first was all about bees.
Every day there is an art and cooking project. The O bracelet was the cooking project.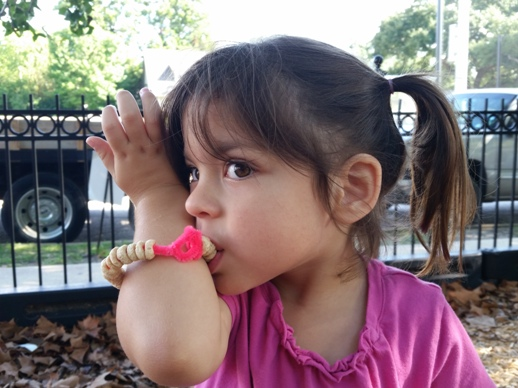 Two days each week the kids can have a tea party. They have to invite a friend, set the table, make a sandwich and lemonade to share, serve each other and wash their dishes when they're done.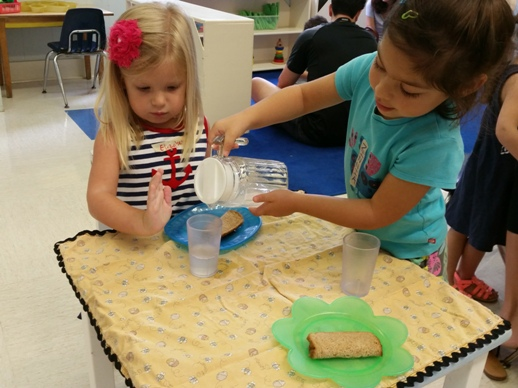 On Fridays ZJ stays at school longer and packs a lunch. This was her first packed lunch and she helped make it.
IJ had 100% positive marks in his first week's visit to the literary center at school.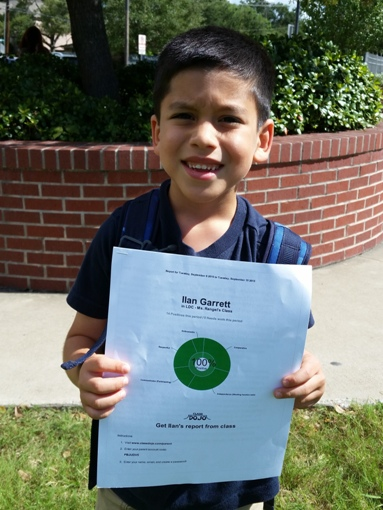 There's an easel set up for painting any time at ZJ's school. She painted her daddy with facial hair.