Each weekday morning I have off I try to take IJG on a walk and to a park. By 9:00 am it's sweltering, so we go as early as possible, which is rarely before 8:00 am.
We've started visiting Hermann Park again. I think it's my favorite, although I wouldn't be comfortable going without Yoji on a weekday when it's not full of people. He is our protector. We pass many men who are obviously frightened by him.
I let Yoji get in the shallow end of the pond to cool off even though it's not allowed.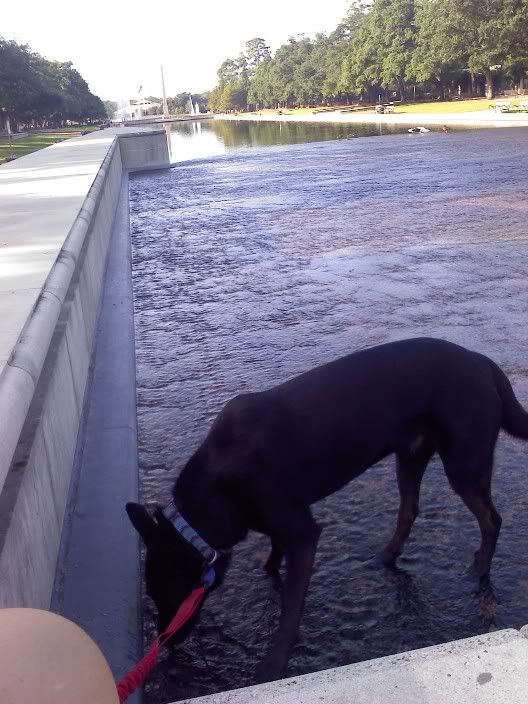 IJG wanted to play in the water. Once he can walk I'll let him.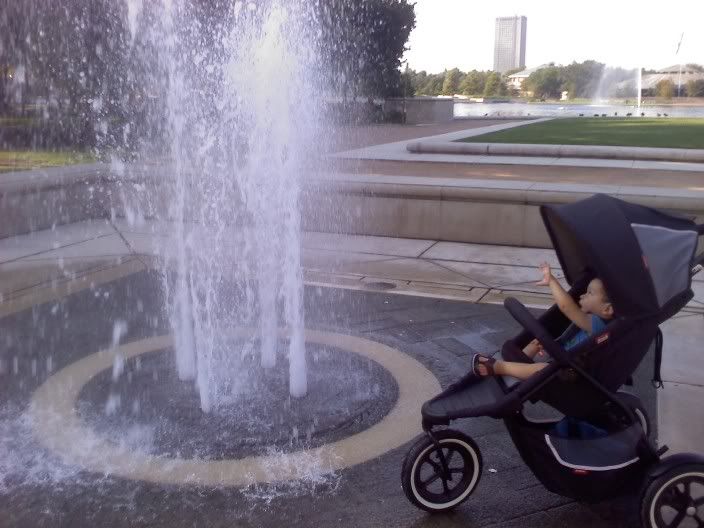 We seesawed.
And when daddy came home from work that evening. IJG drove him into the garage.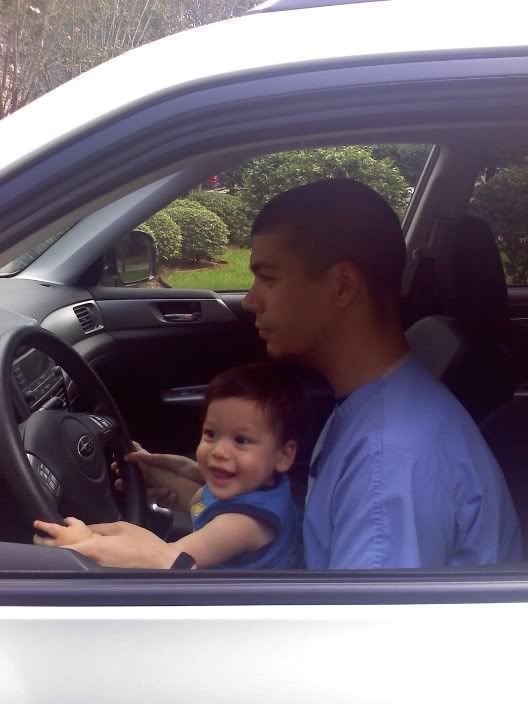 8.13.10