Last Thursday we went on a short trip to Austin with uncle M. IJG rode in and out of the hotel in style.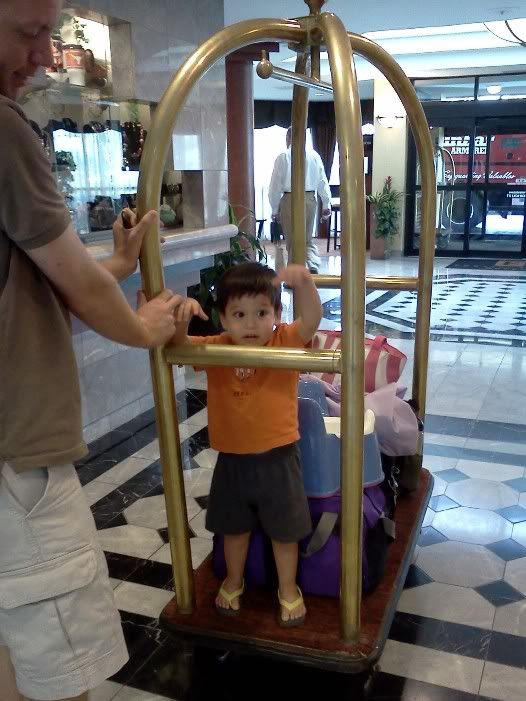 8.11.11
On Friday we took IJG to
Barton Springs
. I wasn't sure how he would react to the 68 degree water, but he seemed to enjoy it after getting over the shock. The bottom of the pool is quite slippery so we had to hold onto him.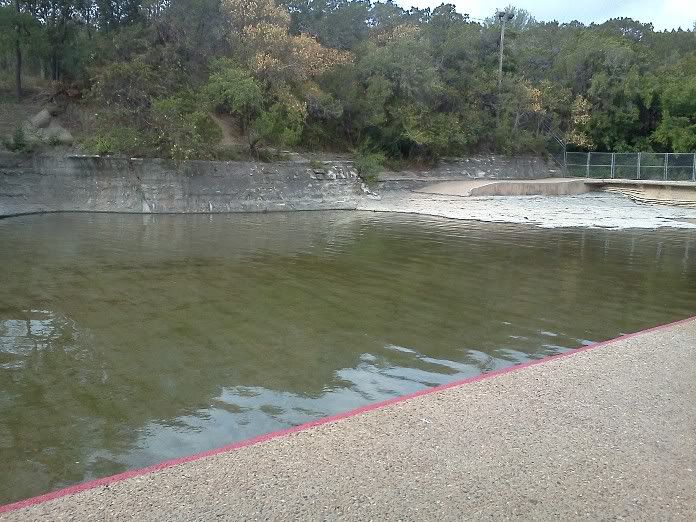 He took it upon himself to remove his swim diaper and did not want to put it back on. Since women are allowed to be topless there, I figured naked toddler wasn't too far of a stretch.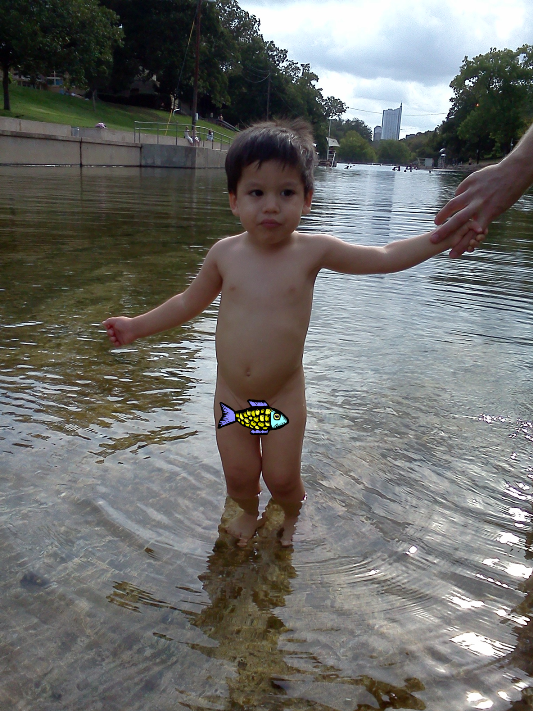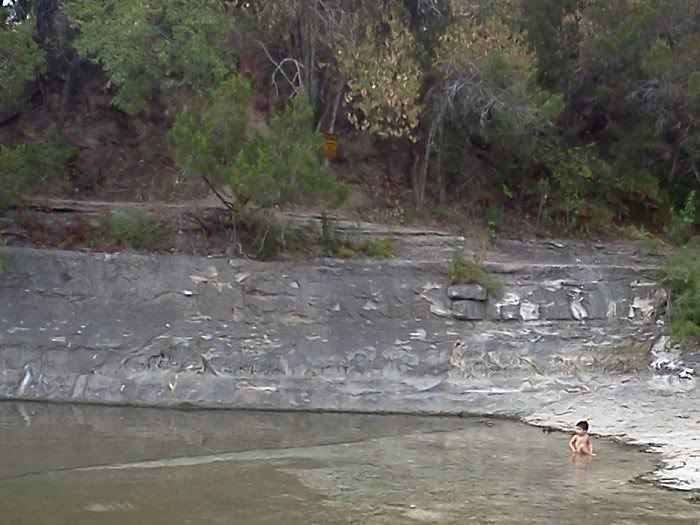 We stopped by the Zilker Park playground after our swim. The highlight was the old fire engine.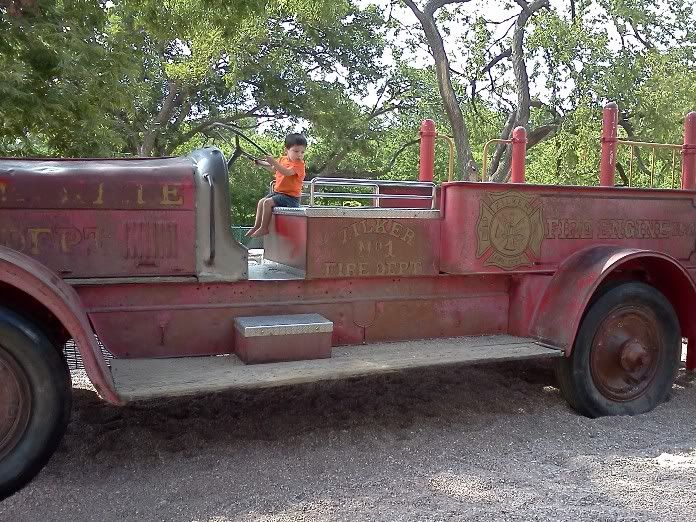 8.12.11