Last weekend we went to Dewberry Farm. IJ loved it.
He rode the tractor tricycle.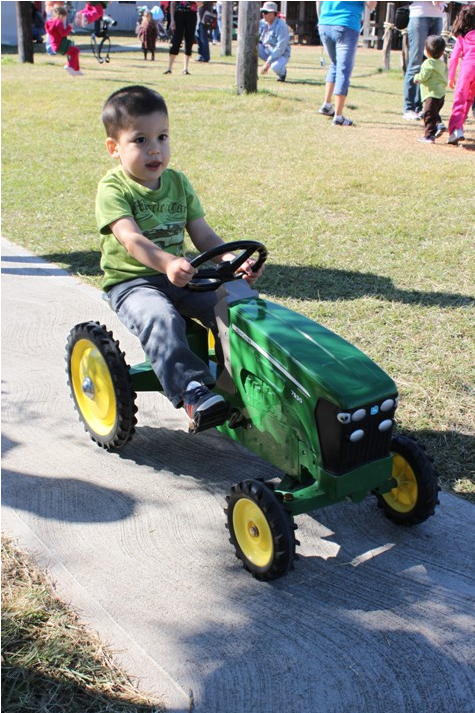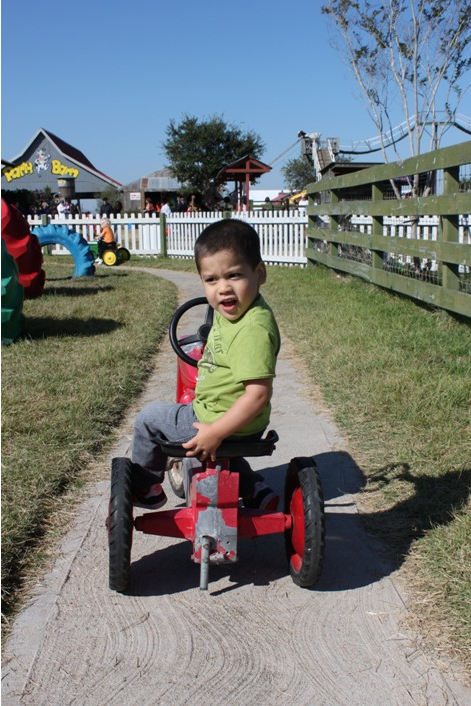 Went down a giant roller slide.
Climbed on a rope web (and tried to take a nap).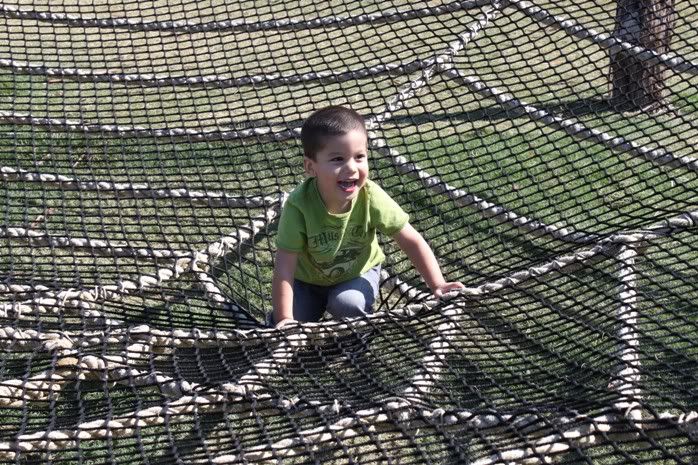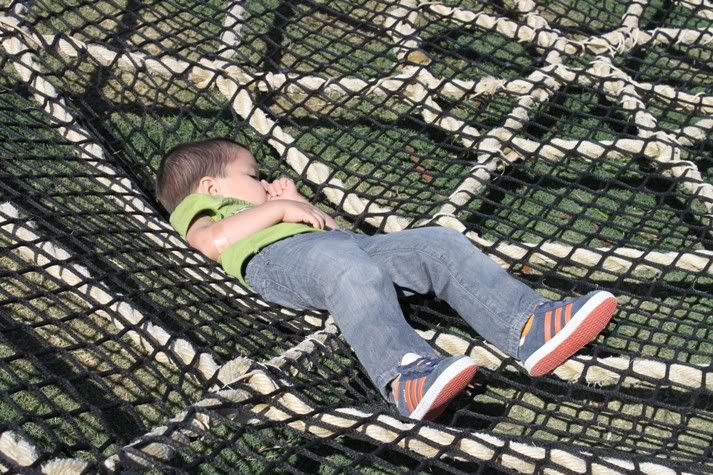 Rode on a barrel train.
Played in a corn box.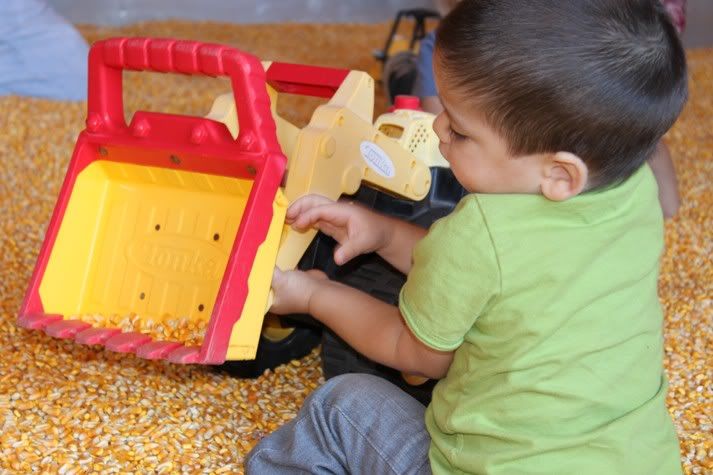 Sat on a big tractor.
And made daddy pull him around in a barrel wagon.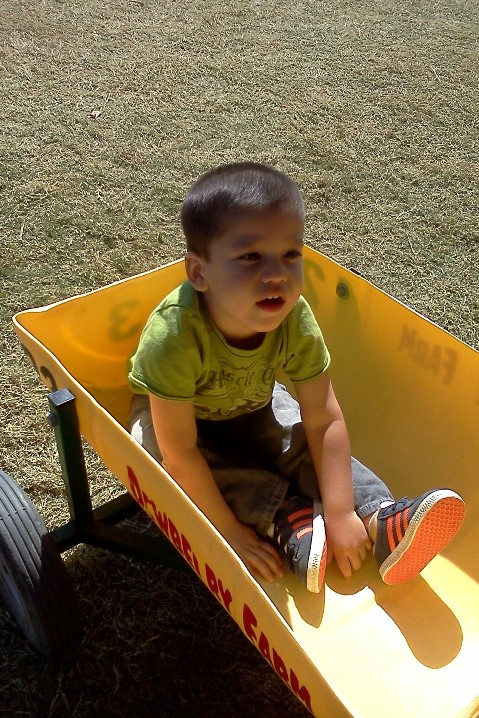 ZJ hung out here the entire time.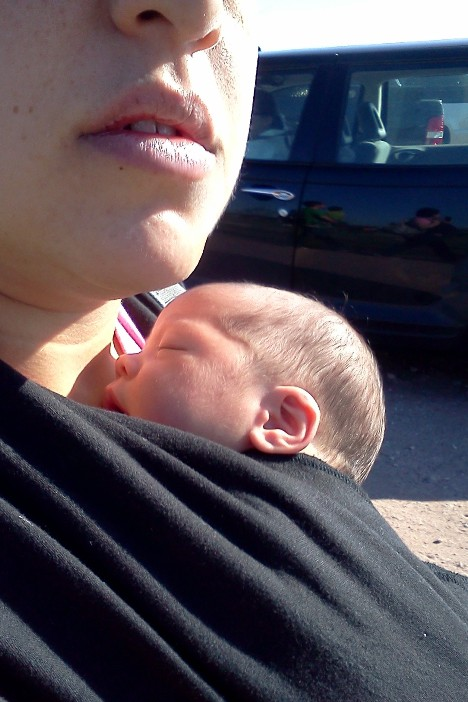 And made appearances only to eat and have her diaper changed.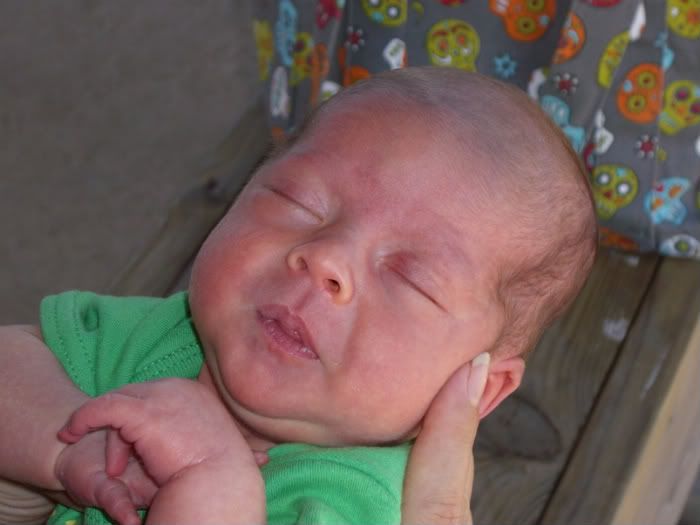 10.29.11