Last weekend we went to Discovery Green and there were kayak rentals on the lake. IJ started off strong...
And then started slipping...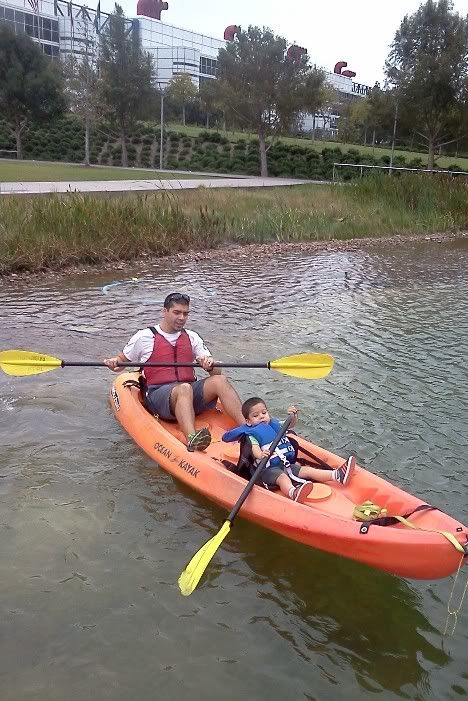 And eventually ended up flat on his back. But he didn't seem to mind. He never dropped that paddle and just kept on going. He seemed to enjoy himself, even though he either couldn't move, didn't want to, or both.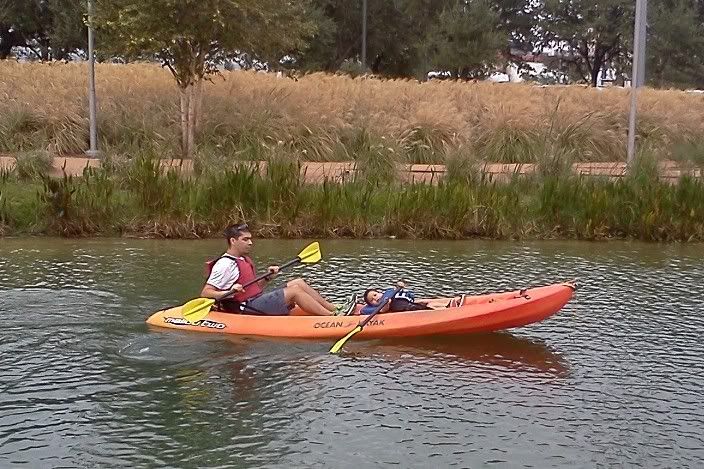 11.19.11