We went blueberry picking last weekend. I've been wanting to 'pick your own' for a few years. We found a blueberry farm 45 minutes north that didn't use chemicals on the bushes (that looked more like trees).
IJ wasn't too into it but he picked a bit. He was more interested in the farm equipment.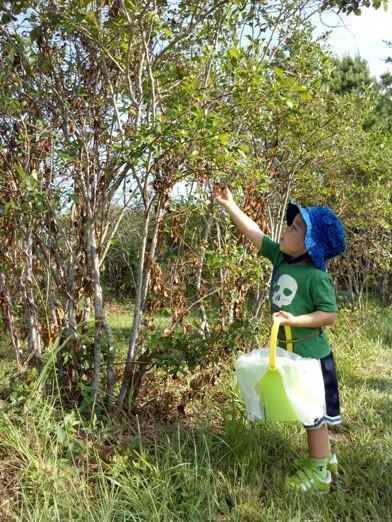 See the butterfly?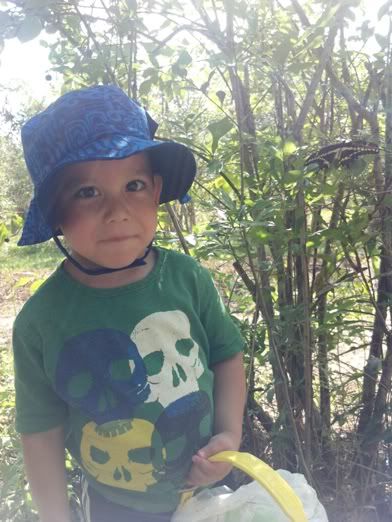 ZJ did some picking.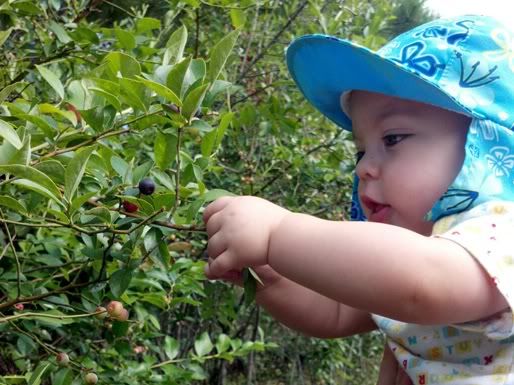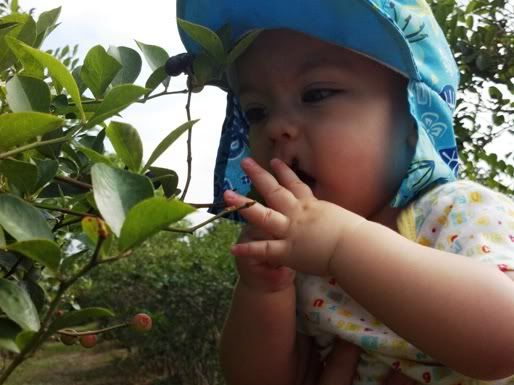 And wore herself out.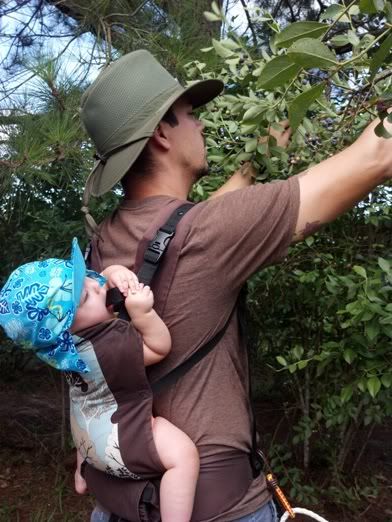 And somehow twisted her hat entirely backwards while falling asleep.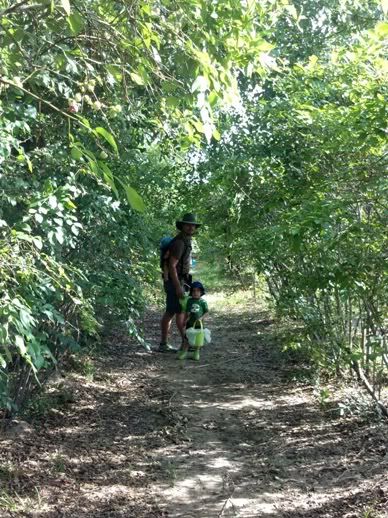 6.16.12