We went to the zoo 2.5 weeks ago to see the special dinosaur exhibit for the first time, which is only there during summers. IJ happened to be sitting next to me while I was writing this blog post so I decided to get his take on things. The bold sentences below are what he said, today, 2.5 weeks after his visit. I think I'll do this again but next time closer to the date of the activity.
The spraying dinosaur that cools me off. I was wanting to drink that cold water. I want the brachiosaurus that has a long neck. That man tell me to get a stamp to go to the zoo to watch the animals to know about the animals in the zoo.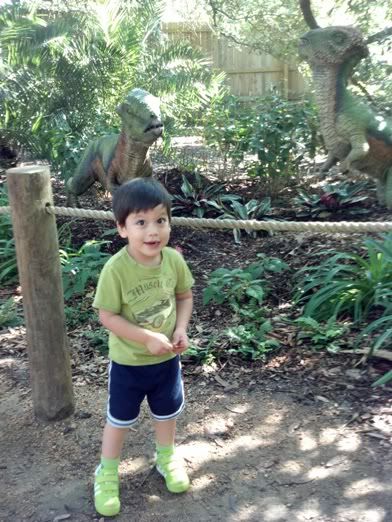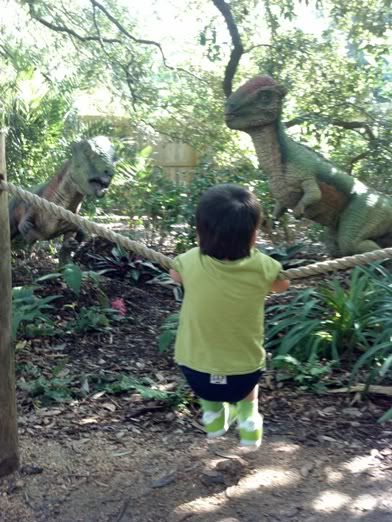 IJ loved the dinosaurs. They all moved and the last ones sprayed water out of their mouths. I couldn't believe he wasn't at all scared of them.
The birdy eat my date log.
This bird flew over and sat on the back of the bench while IJ was having his snack. I had a date log sitting in an open container in my bag and it flew over, sat on my bag and ate it. IJ cried for his pecked date log and did not want me to throw the remains away.
5.18.12