We had a small gathering at the house to celebrate ZJ's birthday. She opened gifts and then we had cake.
Here she is opening her child sized Moby wrap so she can wear her own babies, gifted by C & N. She's also wearing the baltic amber necklace NJ and I gave her. We also gave her a wooden, stacking block train.
Her brother helped her open the gift from him. It was the crayons we made from melting down old ones. This gift went with the art easel our neighbors/friends gave her.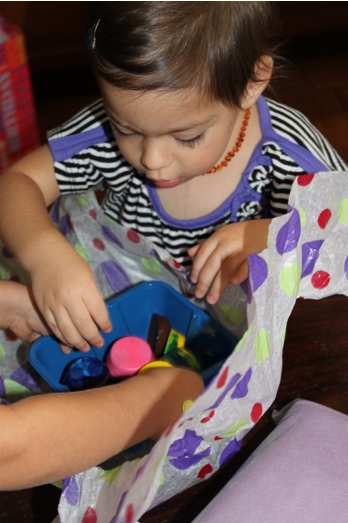 She also received a book from M & K, clothes from S & M and felt toy bins from grandparents (along with $ from several others).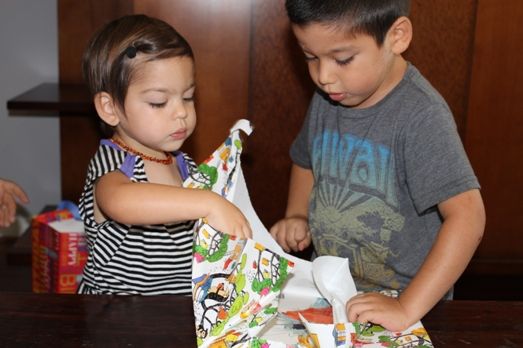 Next was cake! I made a pumpkin chocolate chip bundt with chocolate ganache. I'd never made either component before and the ganache came out a bit too thick but everyone seemed to enjoy it and the cake. We also had fruit and extra ganache for dipping.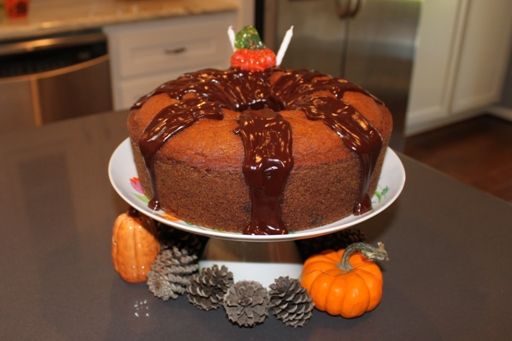 She got a little uncomfortable when everyone sang happy birthday to her.
But was intrigued by her first cake experience.
After some coaxing I got her to blow on the candles.
She was definitely a fan of her first ever piece of cake! The word "cake" is now a permanent addition to her vocabulary.
10.6.13