Carrots from the garden.
English peas from the garden. The kids (and I) fight over these like they're candy.
We still find ZJ in peculiar places doing peculiar things on a frequent basis.
ZJ does this and calls herself a pirate.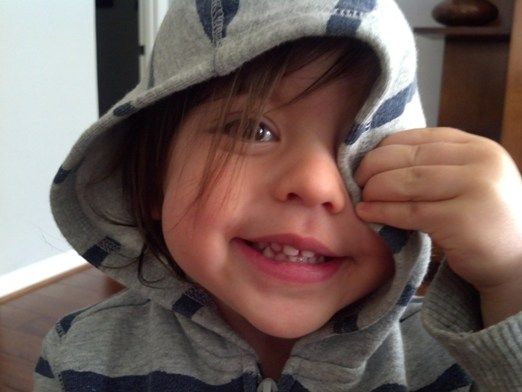 IJ finished his winter soccer season with the 3-4 year olds and started the spring soccer season with 4-5 year olds.
ZJ and I had a sushi lunch with MP on my birthday. ZJ ate an entire order of avocado rolls among other things.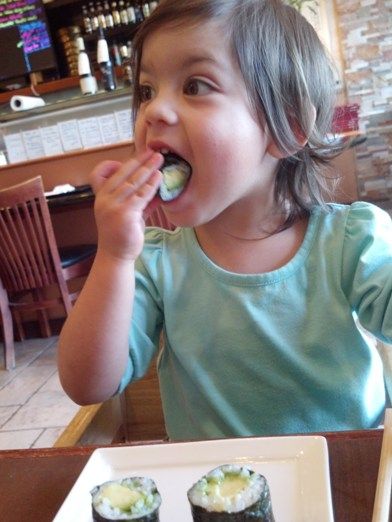 The kids, on my birthday, wearing the hats they made and holding the gifts they gave me (socks and oven mitts).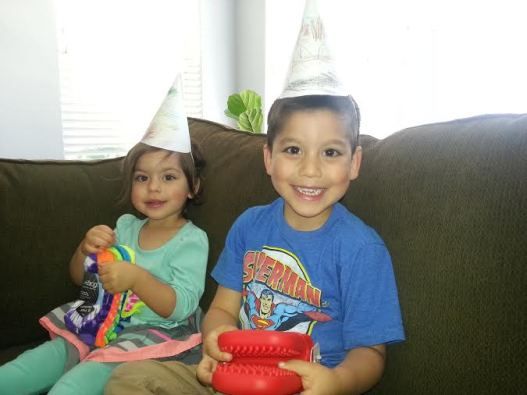 IJ wanted to be king for purim this year.
IJ and I saw a musical of Frog and Toad with MP for my birthday and enjoyed it.
Celebrating SM's upcoming wedding.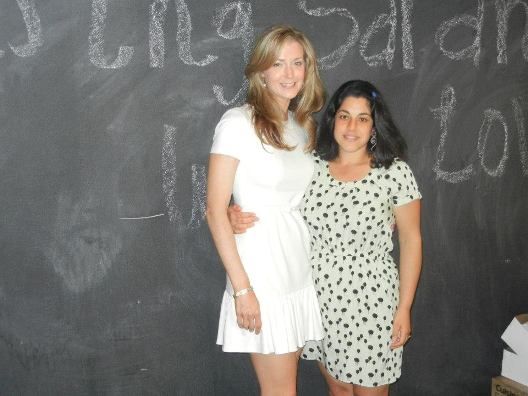 IJ adopted a caterpillar found in our lettuce garden.
My kids are weird.
ZJ ate 2 of my homemade spring rolls.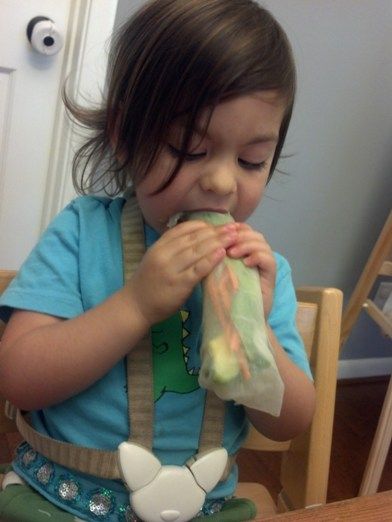 ZJ loves to help our baby friends.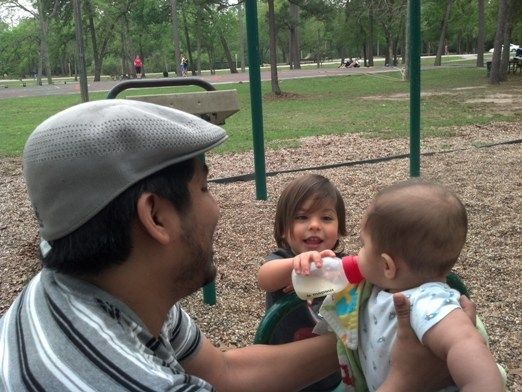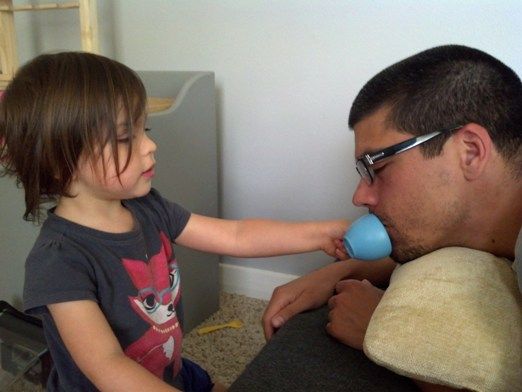 IJ was accepted into his elementary school's dual language program. One out of the 7 kindergarten classes is dual language (through 5th grade) and there are 11 spots available for English speakers. There are usually about 150 applicants.