I'm 8 months pregnant now (32 weeks). This pic was taken May 16, 2009, in the baby's room.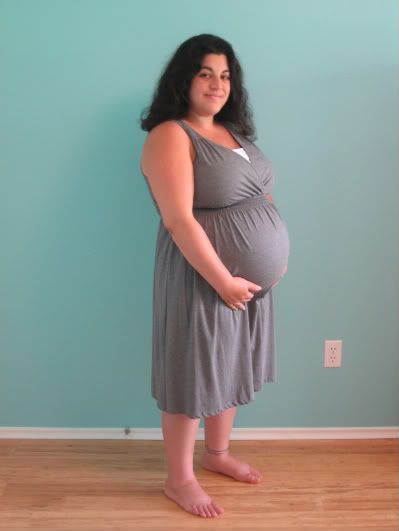 I didn't realize I was this big until I saw the pics. I still walk around thinking no one can tell that I'm pregnant. Note my lovely swollen feet. And, if you haven't seen them, our awesome bamboo floors.
For comparison, here is the 6 months pregnant pic (24 weeks), taken March 21, 2009, in the front yard.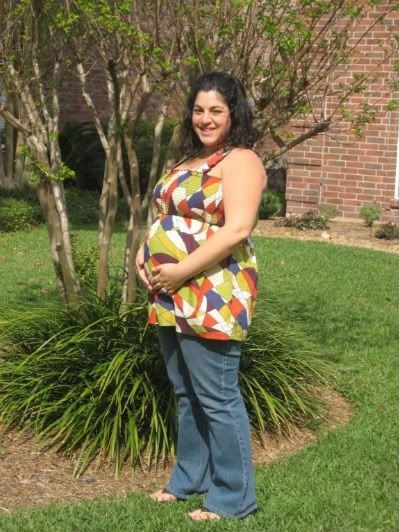 Also, today is our 6 year wedding anniversary :)