This year we went to the Arboretum's Halloween festival as admission was included in our membership (usually $15/person). It included trick or treating through the woods with various nature inspired activities at each treat station. There were lots of stations and a few are pictured below. It was really cute and IJ had a good time. He also got to decorate a small pumpkin, have his face painted and ride a train. As you can tell by IJ's costume, it was really cold that morning. Sadly, it warmed up soon after and has been hot in the afternoons.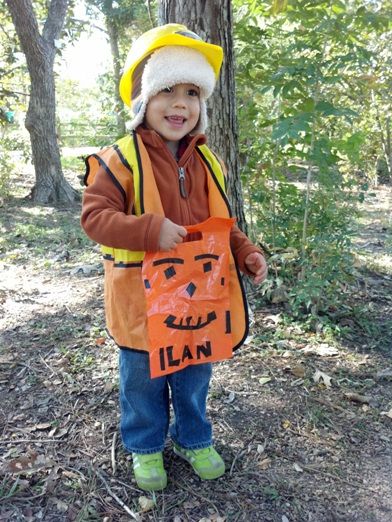 The first few stations were carnival style games.
Here he got to wear "owl eyes" and spot all the animals an owl would eat hidden in the trees.
He had to crawl through a tunnel to find a meal for the spider.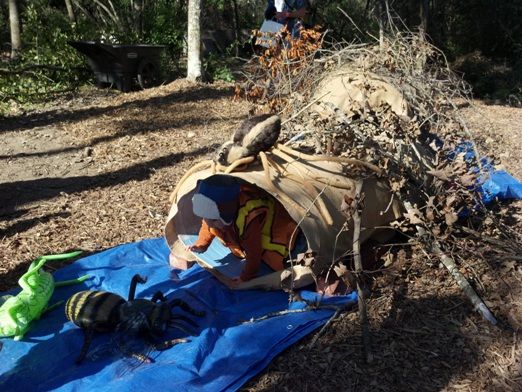 He was a mama opossum here and had to safely get his babies (stuck all over the vest) to the end of the stump path.
He climbed this rope ladder to grab some bugs.
Here he got to ride a zip line to be like a flying squirrel.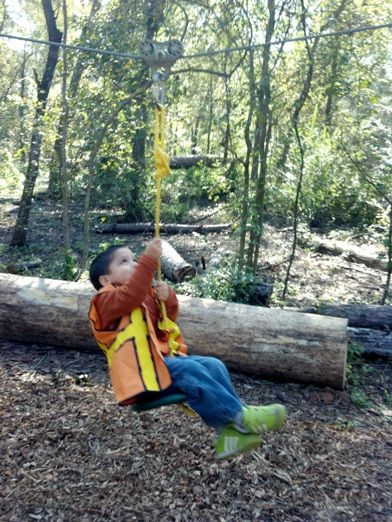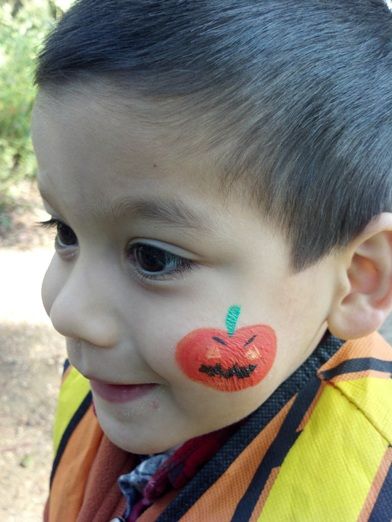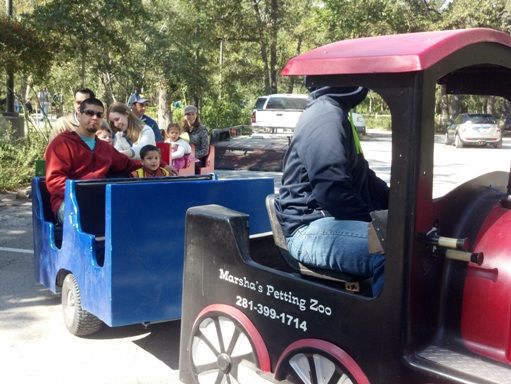 10.27.12
On Halloween, IJ carved our large pumpkin with his daddy and then we made lanterns from used jars, tissue paper and glue. We had trick or treaters for the first time since no one came to our last house. We gave out Halloween bracelets, rings, erasers and some leftover things we had.
10.31.12