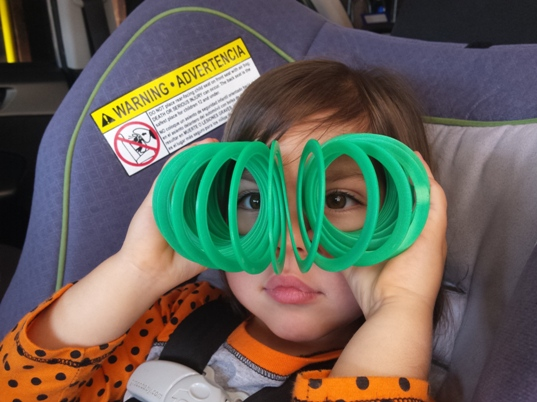 IJ got his act together in December and I started getting good behavior reports daily. Here he is with his 3rd goodie basket reward - a jeweled bracelet, and a mask he got earlier in the day.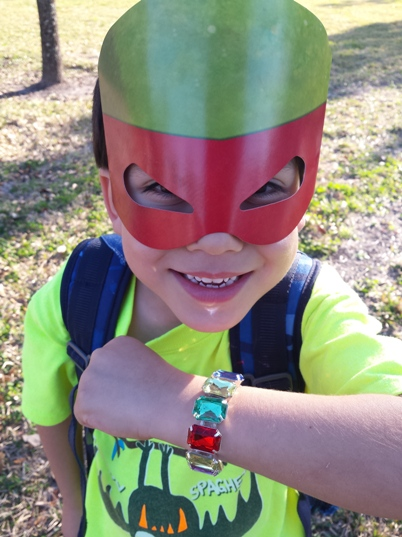 IJ and daddy went camping with Ima and Aba.
I took the kids shopping to pick out Hanukkah gifts for each other.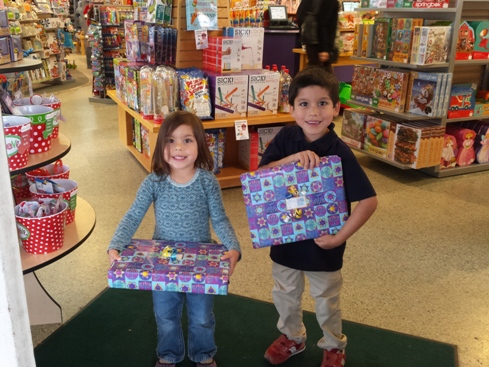 IJ enjoyed his class holiday party and we gave each of his friends a little pot of play dough.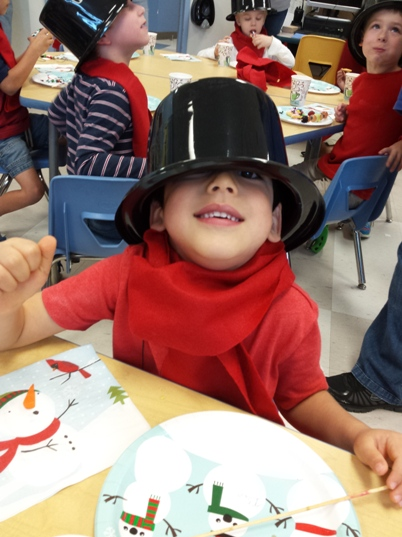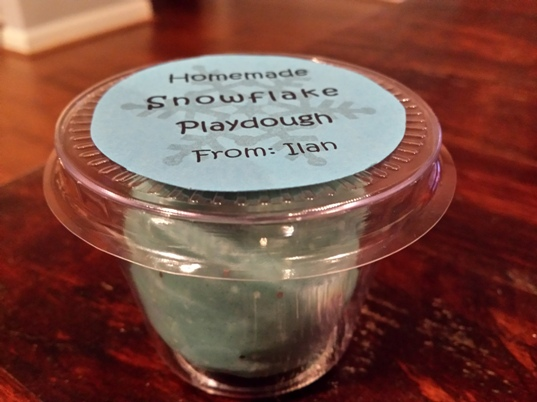 As soon as school vacation began we made a trip to the zoo. They were having a special poop exhibit.
I like this pic because IJ was completely agreeable about posing with the fake poop and ZJ said "I don't want to touch the poop!"