One of the dads brought his guitar to school and Z loved it.
ZJ fell asleep in the stroller a couple times after picking up IJ from school. I've had to give her an earlier bed time since school wears her out.
The kids wore their costumes to IJ's school carnival.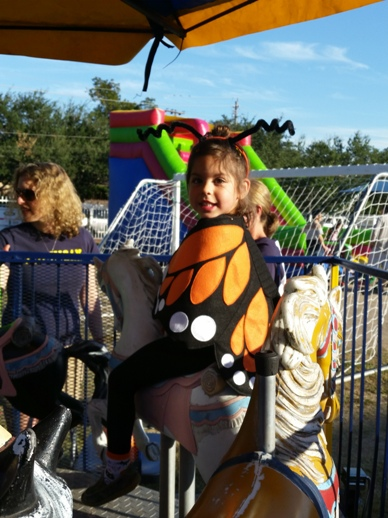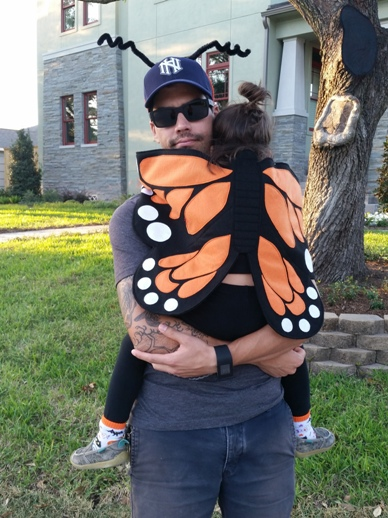 We are still helping IJ's kindergarten teacher from last year with her class garden. The zinnias we planted in May are still blooming.
We also went to the carnival at ZJ's school.
I'm reading the 14 book Oz series to the kids.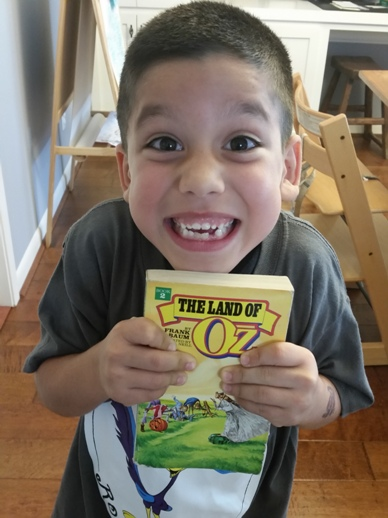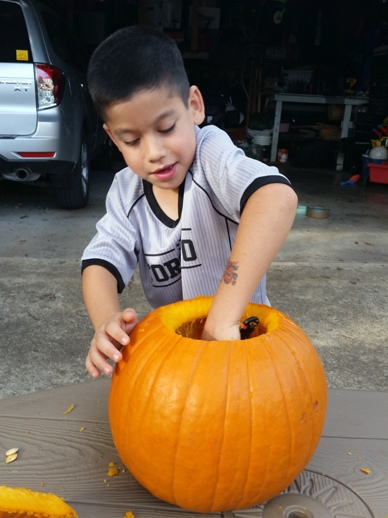 ZJ got her clothes dirty at school one day and I found her with this shirt on. We both thought it was silly.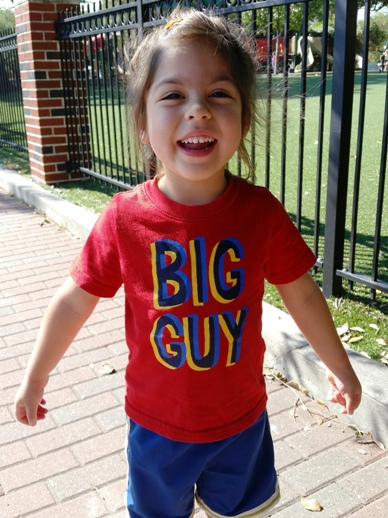 One night I checked on the kids and they were both sleeping in the same position.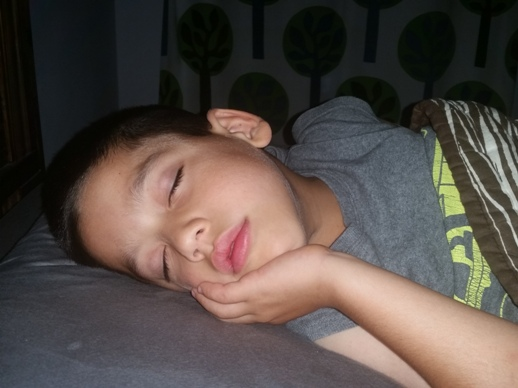 The day before Halloween IJ was playing with ZJ and hit his head on the coffee table. It left a deep gash and he had to get a staple in his head at urgent care. He was a super patient as usual.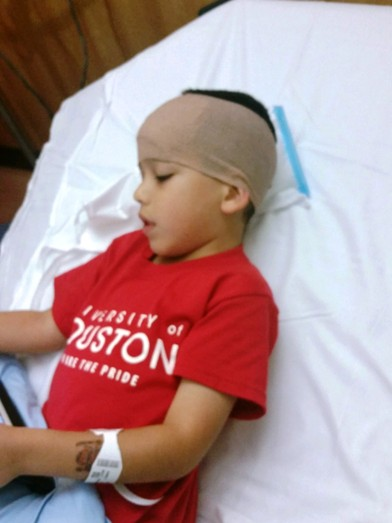 Once IJ and NJ got home from urgent care, we put the kids to bed and got ready for the costume party we were attending that night.
Halloween!