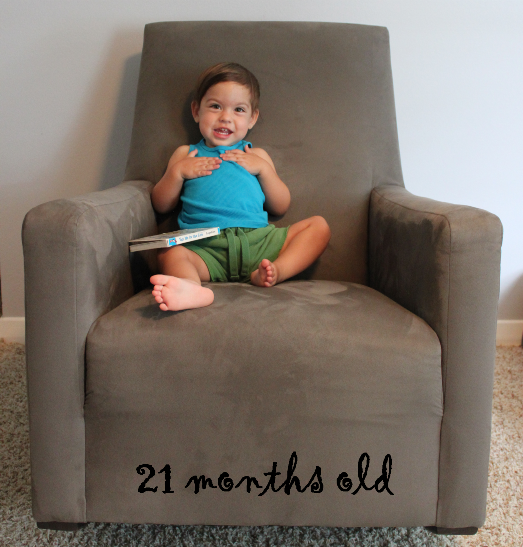 7.6.13
We started this month still in Florida on vacation, coming home a few days after ZJ turned 20 months old. We then had a week to prepare for ZJ's open heart surgery. She spent 4 hours at the hospital on June 18 for pre op and then went in early June 19 for her surgery. She went into surgery at 8 am and was dome midday. The surgery went well and her ASD was closed and mitral valve repaired. She was discharged on June 23. On the 28th she went back for a post op appointment for testing and to remove her stitches. Her surgery was very stressful on her and she was very clingy to me upon returning home. She is mostly back to herself but still a bit extra timid/fearful around others.
ZJ's talking has exploded this month and we can't count words anymore. She will attempt to say most words we work on with her, but on her own has incorporated so much into her vocabulary. She's also stopped calling everyone "mama" and now always calls NJ "daddy" and me "mommy." I'm assuming she switched from "mama" and "dada" because she's heard what IJ calls us. It was surprising to me because we hadn't switched how we referred to each other in front of her. She loves referring to us and will just yell out "mommy" and "daddy" frequently when she's with us, especially when NJ comes home from work.
ZJ has become very good at puzzles. She likes to color and will go to the craft cabinet and request it. She's started fake smiling for pictures which is a very strained, unnatural smile. She copies all arm motions she sees and it's quite funny to watch. IJ can sit at the table across from her, making motions and ZJ will look like she's mirroring everything he does. She's gotten right back into climbing everything, even though she's supposed to take it easy for 6 weeks while her breastbone heals. She's even started climbing onto our bed from the floor. Most impressive though, is her potty learning this month. She came home from the hospital and within a few days we were back to our occasional putting her on the toilet. For the first time she started consistently peeing while there. She was peeing 1-2 times a day for several days, then had 4 in one day followed by 5 but the last 2 days I was busy with her brother's birthday party and prep along with her seeming to resist a bit so it dropped back down to 1 or 2 times.
Her appetite has increased and seems much more consistent now. She's throwing less food on the floor but still definitely has her moments. She's become very good at feeding herself with a spoon and has been using a fork too this month.
ZJ had no illnesses this month. Her schedule has remained unchanged. I still have to walk her in the stroller most nights.