IJ decided months ago that he wanted a dinosaur themed 4th birthday party. With a vacation and open heart surgery scheduled just before his birthday I was worried about getting everything done. We were able to pull it off by planning months ahead and working on things early.
The morning of his birthday and just before his party started.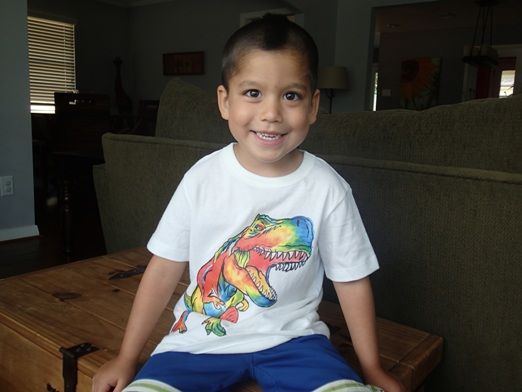 ZJ was also festively dressed.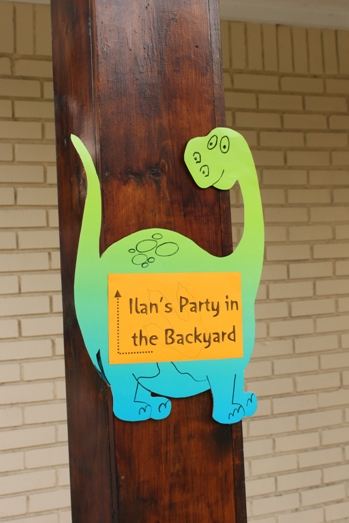 Goodie bags were filled with wind up dinos, dino puzzle or book depending on age, stretchy dinos, dino stamps, dino stickers and dino tattoos.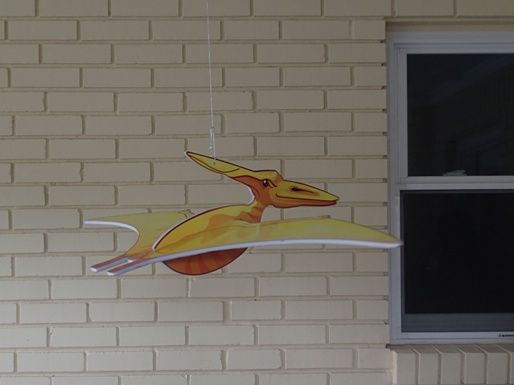 As the kids arrived they played with our bamboo xylophone and had help getting dinosaur tattoos.
Next they raced each other digging for fossils.
Each kid got a dinosaur skeleton after the fossil hunt.
Then everyone got a block of ice and had to bust 5 dinosaurs out of it.
Next the big kids built dinosaur models and the littles had a dinosaur scroll taped to the wall to color.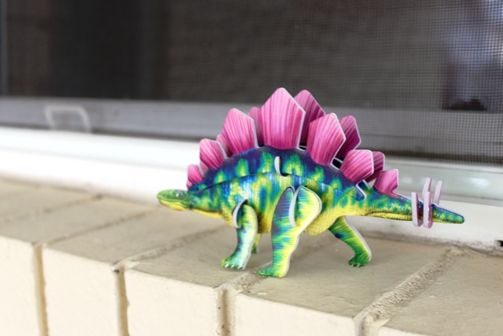 Lunch was dinosaur shaped sandwiches of jam and cream cheese, "dino bone salad" which was carrot, celery and jicama sticks in sunflower seed butter and fresh fruit.
The birthday cake was the same one I've made for all of IJ's birthdays so far with a dinosaur emerging from an egg on top. We made him a custom party hat to wear too.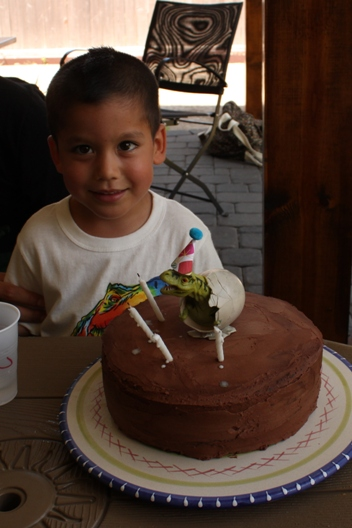 I think it went well and IJ had fun. We had a "no gifts" party and I'm glad I made that decision. The gifts were not missed and later that afternoon IJ opened gifts from family and close friends.