IJ made tons of crafts during the school year but I was most looking forward to the book of monthly self-portraits we were told we'd received at the end of the year. We didn't see the art during the school year but I was warned early on that IJ had added a certain body party that most boys don't include in their portraits. I was told another time too. I guess she decided to stop mentioning it because by the look of these pictures it only got worse.
This was his initial work.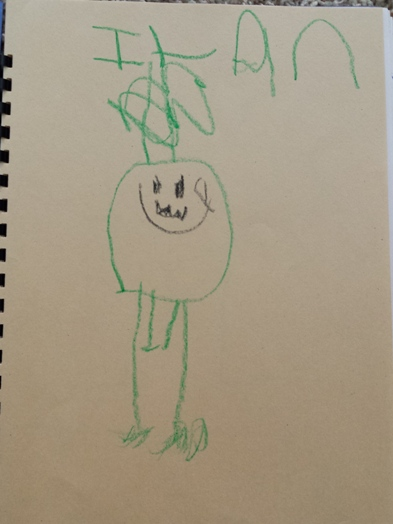 This was immediately after a lesson in all the body parts to draw.
And the monthly portraits.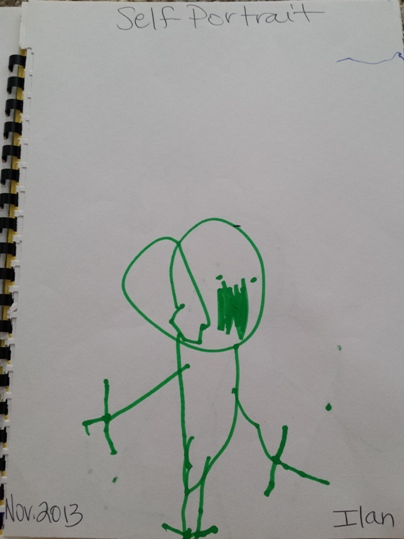 And a random horse.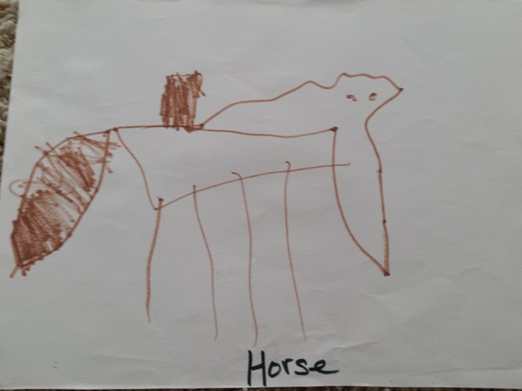 And my mother's day gift.