Friday, May 23 was IJ's last day of pre-K and his graduation ceremony was the evening of the 21st.
During the month of May there were three bulletin boards in the hallway outside the two pre-K classrooms where their art projects normally hang. The first board had the kids' baby pictures, the next had their latest professional school portraits (which I've never purchased) and the last had these cute black and white pics of the kids with their chosen future professions. My favorite is the "nail and toe lady" one.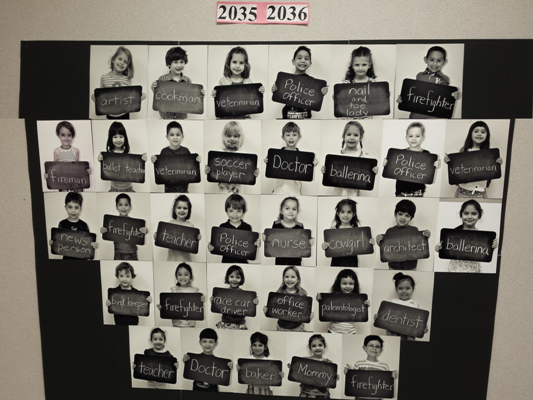 The ceremony started at 6:30 pm and seemed pretty long for pre-K kids, not to mention the difficulty in managing ZJ whose bedtime is 7:00 pm. NJ videotaped the entire ceremony and it is posted below, minus the picture slide show segment.
I managed to take very few pictures of the event and most were blurry. This was IJ after exiting the stage right after graduation.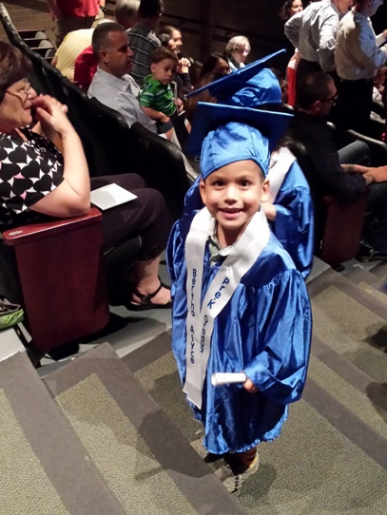 His diploma: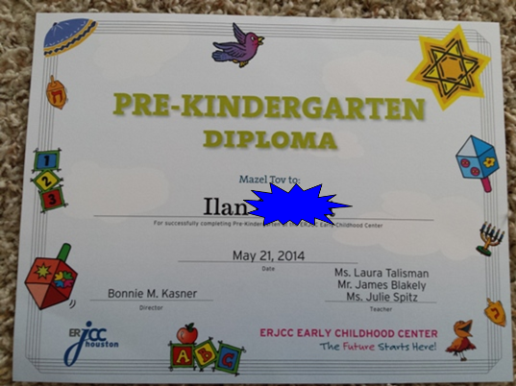 And ZJ the next day not wanting to feel left out.