IJ used chopsticks (with plastic helpers) to eat his entire lunch of veggie fried rice at a local sushi restaurant.
IJ completed his 3rd season of soccer. We moved him up to the 4-5 year old group this time which definitely gave him tougher competition and quicker transitions during practice.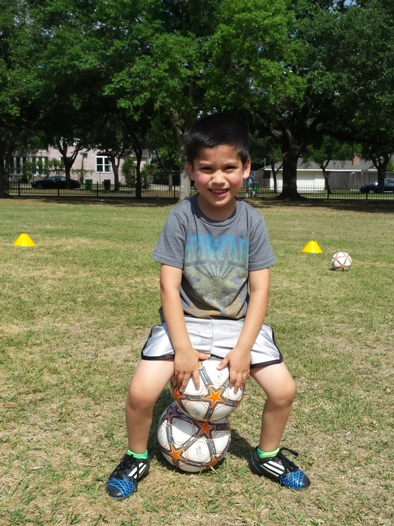 ZJ is absolutely horrible during practice. Luckily his practices this season were an hour later so most weeks NJ could take IJ and leave me with ZJ.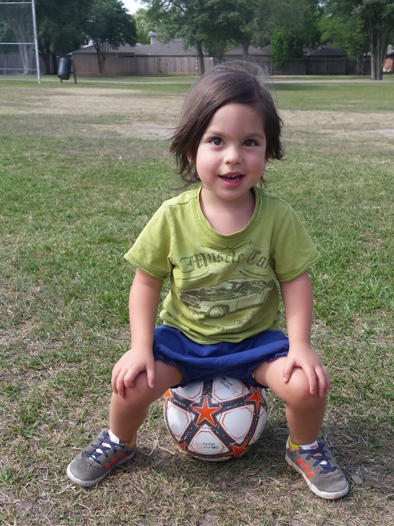 We finally tried out the bike trailer. The kids liked it.
IJ had his 2nd ever dental check up, just about a year after the last. He did wonderfully just like last year and had no problems.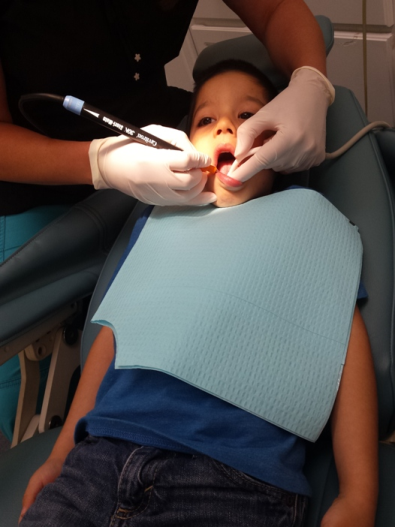 ZJ on the other hand freaked out a bit upon entering the room and even though she watched her brother handle it all fine, she had no intention of having her first dental exam. She tricked us long enough to sit in the chair and get a new toothbrush but then all she would do is brush her own teeth, refusing to even open her mouth to show the hygienist how many teeth she has.
We had a fake bday party for IJ at school. Since he has a summer birthday he had the option of celebrating at the end of the year. I made him a chocolate muffin or "cupcake" to him and we shared goodie bags of fun school supplies with the other kids.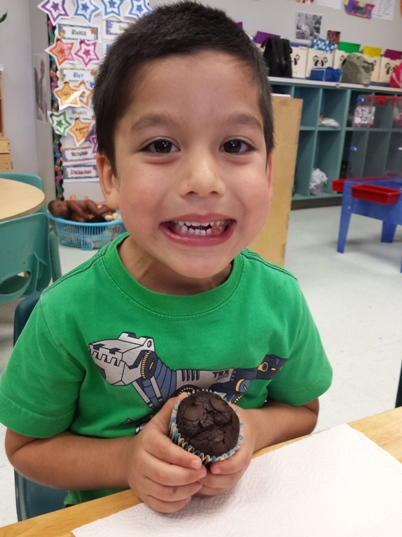 ZJ's been sleeping in her own room for the entire month. She's still waking during the night and I end up falling asleep with her frequently when I have to get her back to sleep. She's taken to coming to me when she wakes in the morning but occasionally going back to sleep in my bed. It has caused her to wake much too early, sometimes prior to 6 and sometimes just after.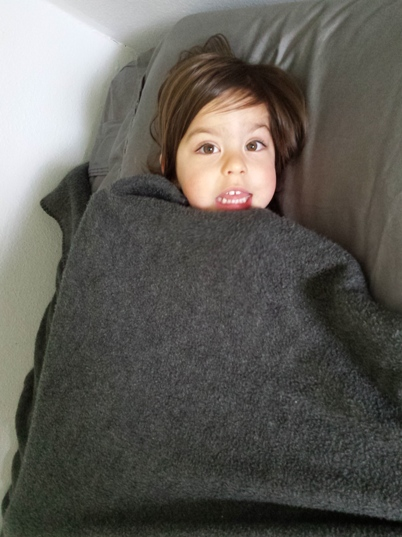 Our first summer garden edibles. Tiny Wild Texas Cherry tomatoes.
IJ chose flowers for his 3 classroom teachers, his music teacher and his Judaics/Hebrew teacher.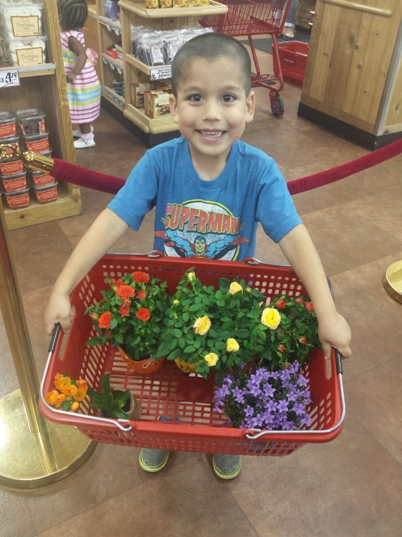 We went kayaking with our friends. It was mine and ZJ's first time.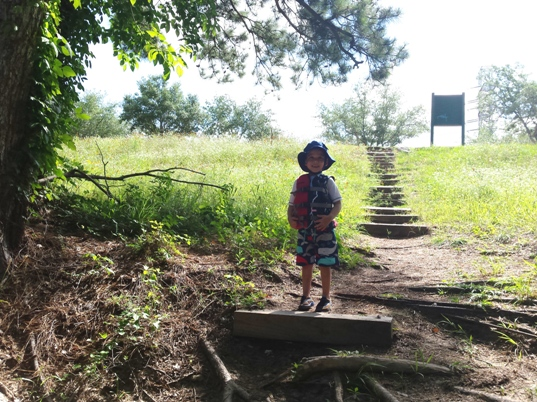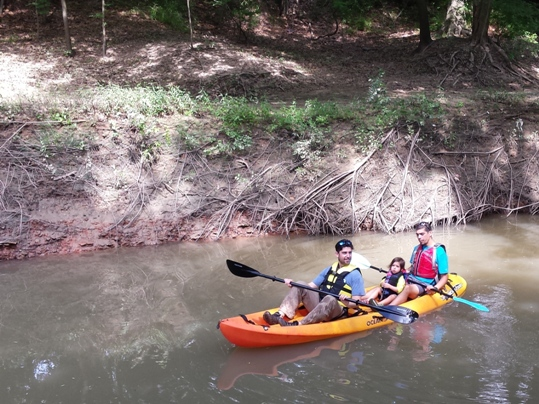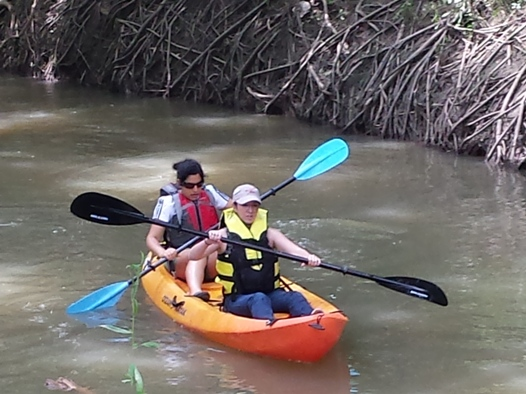 I finally bought a new popsicle mold since I hate my current ones. So far we've made pina coladas and healthy fudge pops.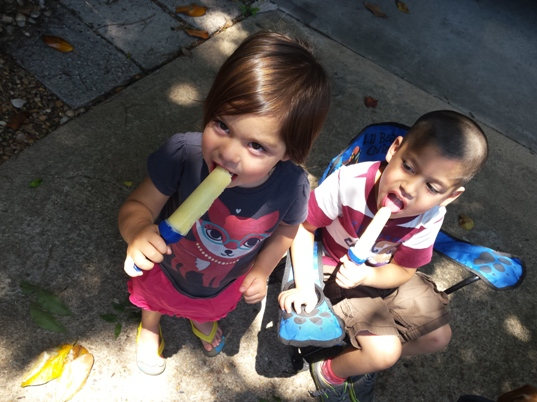 Our summer break started with lots of rain.
We went to the zoo our first week out of school mainly to visit the new bug house and see the animatronic giant bugs.