We made a weekend trip to Austin earlier this month after not visiting for quite a while. We arrived midday and went to the Austin Nature Center for the first time. It was beautiful with lots to do.
The kids dug for dinosaur bones.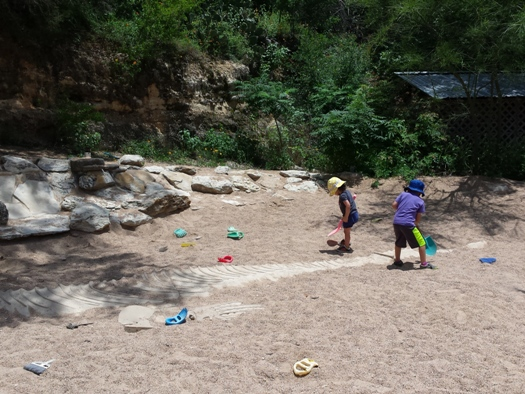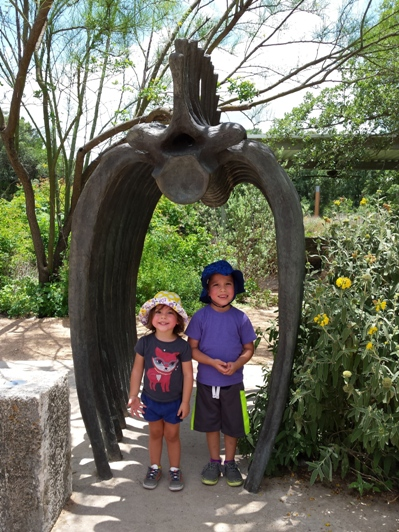 And we cooled off in a stream.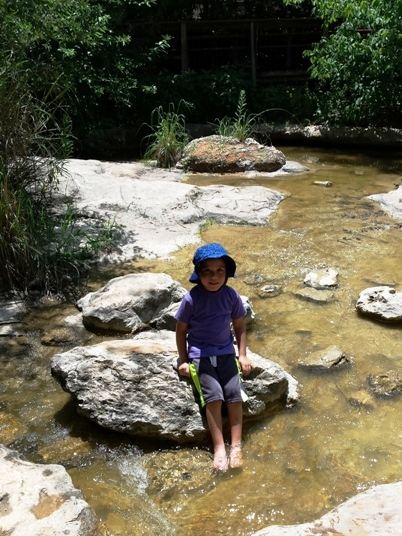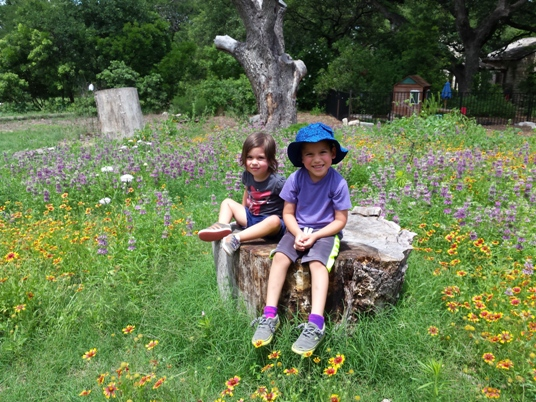 We went to a smoothie bar after and they had a cool butterfly chair.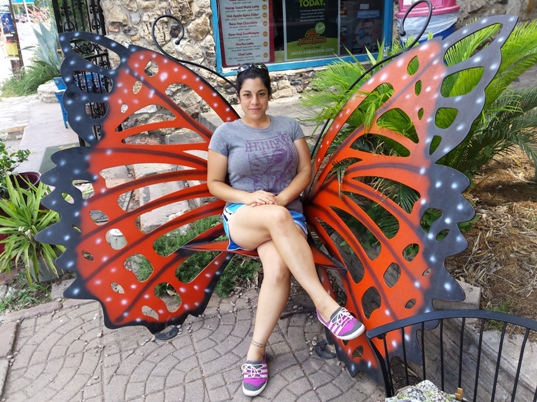 6.7.14
The next day after a run around Lady Bird Lake we went to Barton Springs. Surprisingly the kids did OK with the freezing water and enjoyed playing in the shallow parts.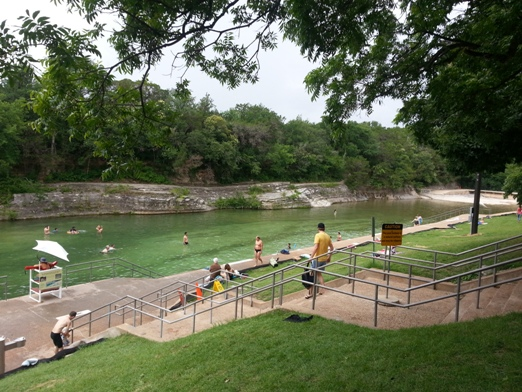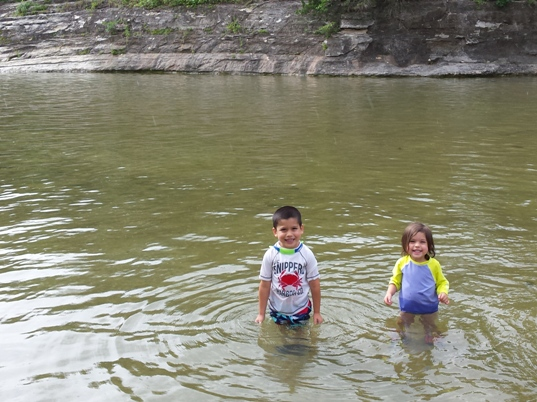 Later that day we found a vegan ice cream place!
6.8.14
On our last day we got in some play time at a park and playground connected to the Austin Central Market before the rains came.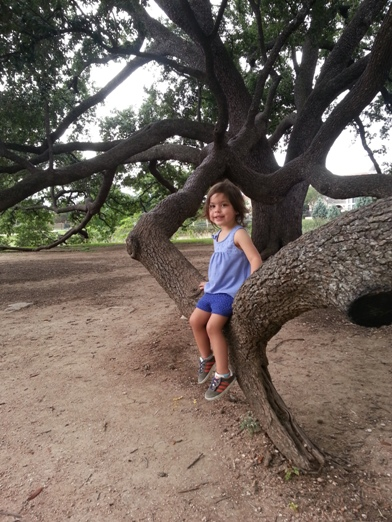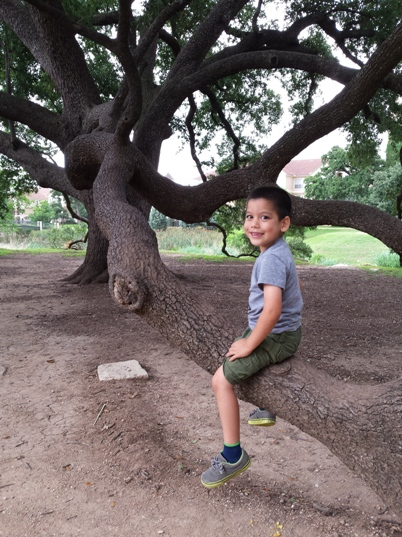 We bought a little Lego set while in Austin to entertain IJ on the way home. It worked quite well and he was able to build on a box lid. ZJ enjoyed some new books.
6.9.14